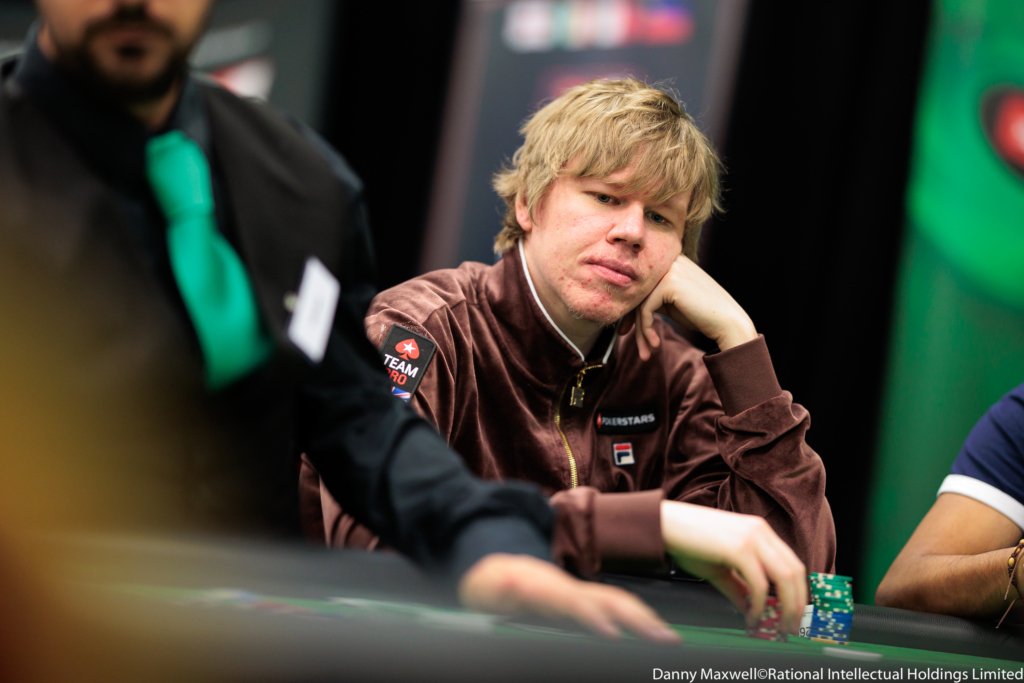 Ben Spragg, PokerStars Ambassador and current subject of what looks like a full documentary, such concentration does his videographer show at every hand in Level 4, has provided classic footage of chip stacking after winning a pot from Devin Dsouza.
Preflop, button Spragg raised to 800 (blinds now 200/400) and small blind Dsouza raised to 2,200 (9,200 behind). Spragg made the call.
On the Qs Qc Td flop, Dsouza led out for 1,200 and Spragg called again. Both players checked the Jc turn, and on the 7s river, Dsouza checked. Now Spragg moved all in (covering his opponent) and after a while, Dsouza let it go, dropping to 8,000 while Spragg has 27,000.