Sander Ostlyngen has been beaten by Michael Janczarski, and William McMurray is through, having beaten Stephen Arsnes. The third semi-finalist is Tomas Kolewczynski who beat Gregory Blavoux.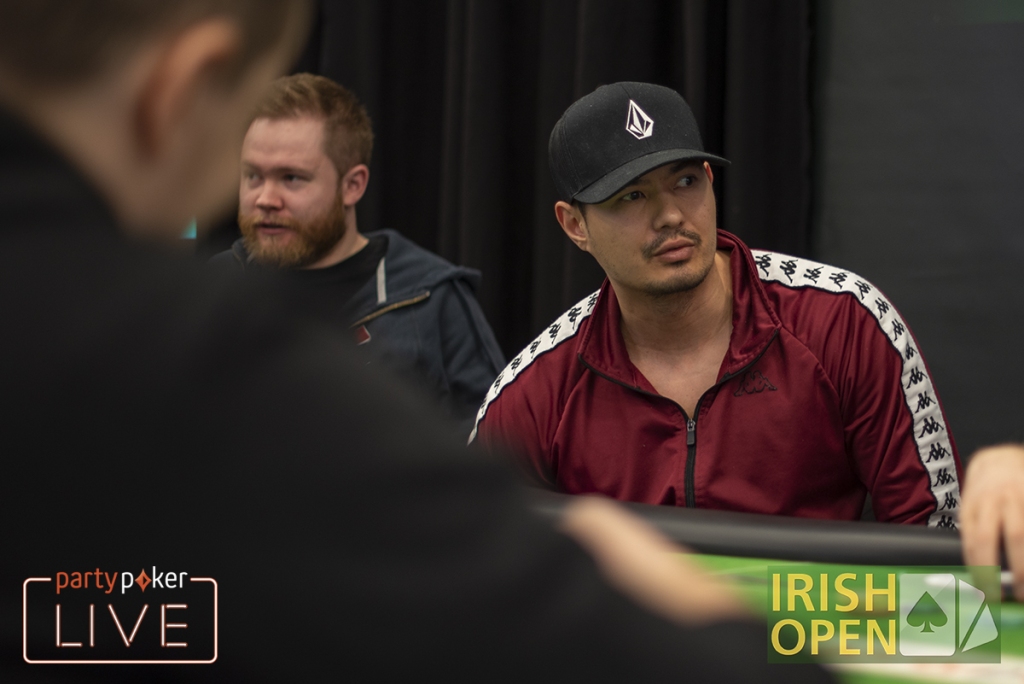 Valk and Blaineau, Back and Forth
Kaspar Valk and Anthony Blaineau are locked in an epic heads up duel to reach the semi-finals, while the other three matches wrapped quickly. A tumultuous hand just went down, after Blaineau was forced to add his last 5,000, third-chance chip, buttressing a dwindling 3,500 chip stack.
On the very next hand, now sporting about 8,500, Blaineau raised to 900 on the button, at 200-400, and Valk defended.
The flop came Jd 9c 8c, and it went check, bet 1,000, raise to 2,300, and a call.
Shallow stack poker in this tournament, so going into the turn there wouldn't be much room for maneuvering left.
The Tc put out a three flush and a four straight, quite the card. But there was more to come.
Valk saw no way out but through and moved all-in, for what looked to be about 5,000. Blaineau could not fold Jc 7s, a straight, top pair, with a club flush draw. But Valk had flopped the nuts and was still ahead with Qd Ts.
But this time the epic card came, the Ac! Blaineau did not contain his excitement. About twenty minutes later he finished Valk off, a total reversal of fortunes.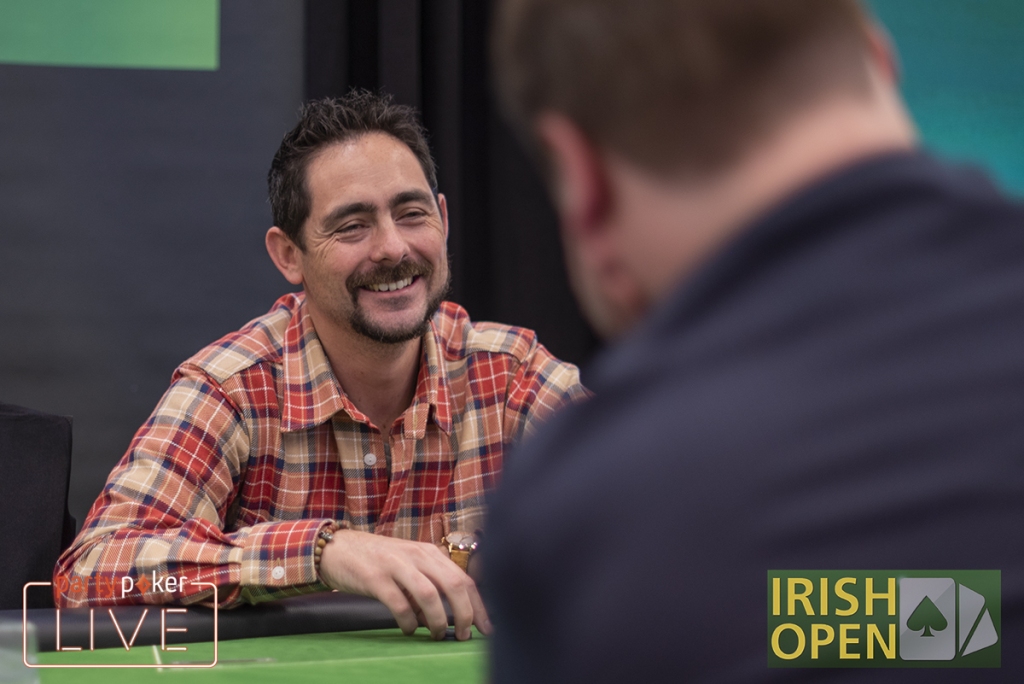 The semi-final round will kick off at 2pm.