The second event on the schedule is the prestigious 8-Game Championship, and some of poker's top talent are in the mix. Daragh Davey, Eoghan O'Dea, Niall Farrell, and John Duthie are all in a deep state of concentration, while dealers keep all abreast of the name of the game.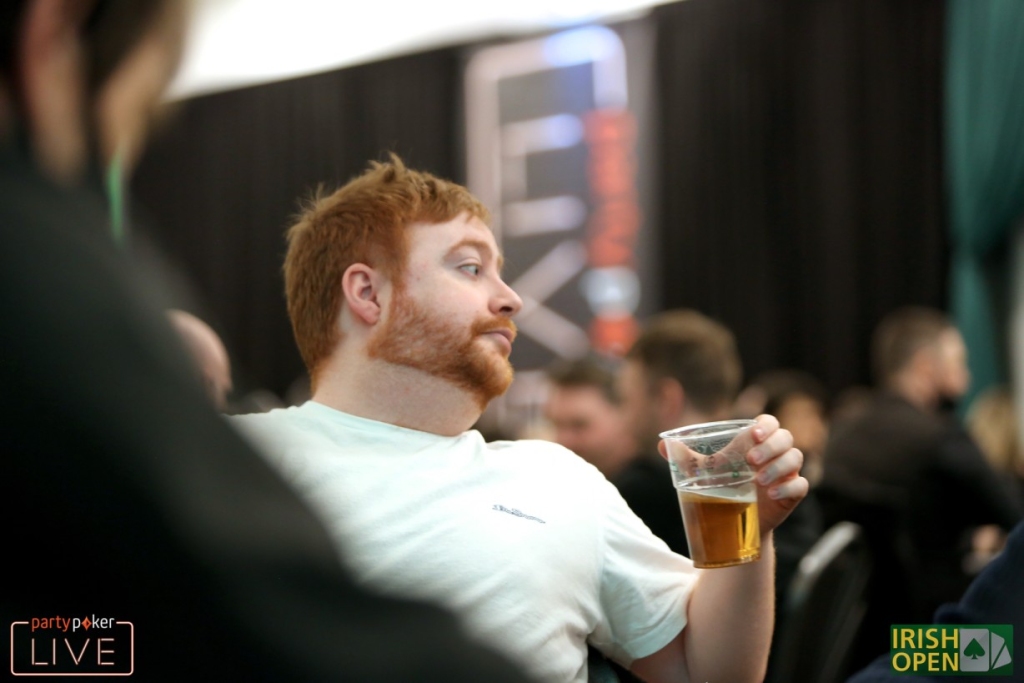 Speaking of, there was a mix up involving the garrulous Mr Farrell, in which he was told not to apprise his opponent of the rules of the game being played, mid-hand. Would be helping said opponent just a tad too much.
"Any verbiage," was heard, by way of explanation.
Thing is, Mr Farrell can't help but spill wisdom wherever he goes, pint in hand, in the hand or not.
It's early days, but one of poker's ultimate tests is underway.