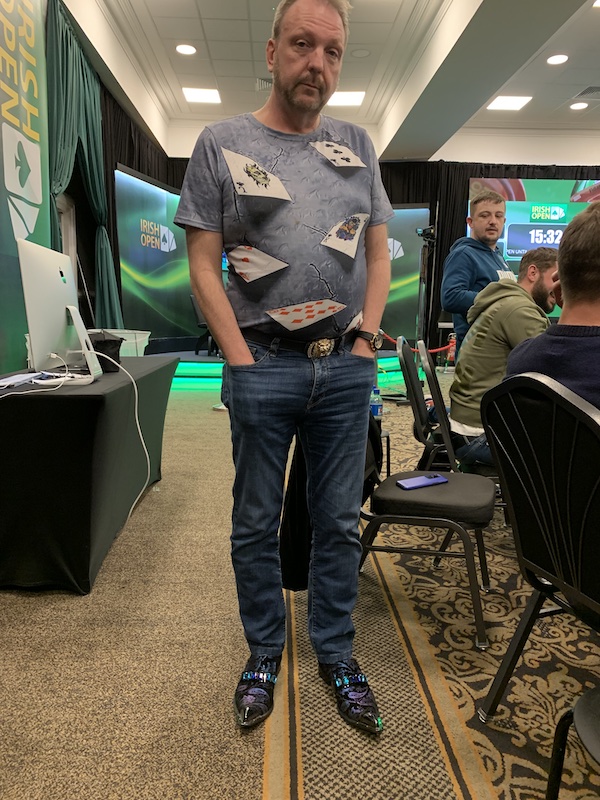 Really not sure what was going on here, but I can state the following facts with confidence:
The board read Ks Ah Kc 5s 4c
Kelly Kellner had a stack of green 5k chips across the line in front of him, denoting that he was setting Yuriy Boyko in
Kelly Kellner was also singing "Oh Canada" for some reason
There was some sort of odd negotiation on the side regarding Kellner's admittedly extraordinary shoes
Anyway, several solo verses into "Oh Canada" (the other Canadians in the room had inexplicably not responded to Kellner's urging them to join in), Boyko called all in. Kellner immediately revealed Kd 4h for a rivered full house, which pipped Boyko's Kh 9d set.
Kellner got to keep his shoes at the end, and is also up to 160k.