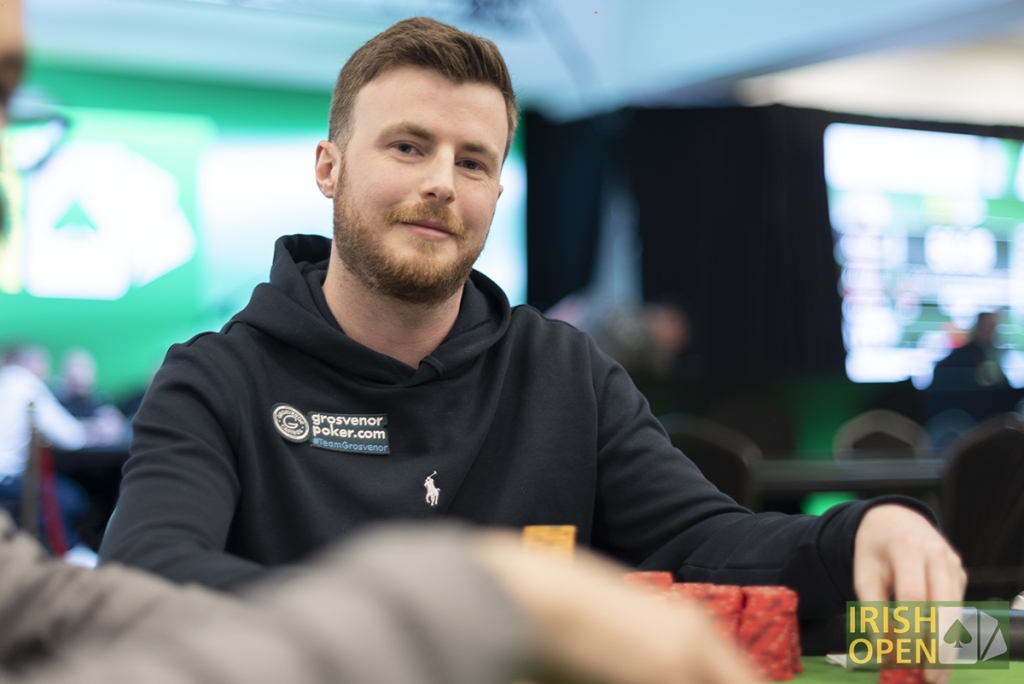 You can often get a few hints as to which stack has been busiest at the table by counting the number of smaller denomination chips they have accumulated.
Jamie Nixon certainly qualifies as the leader in that metric – holding virtually all the table's 1k chips in his mountainous stack. He also has plenty of 5k and 25k chips knocking about, putting him far ahead of his nearest rival in overall count too.
He just moved even further clear – raising 8d 8c to 40k, seeing Justin Tsui re-pop him to 105k (with around 550k behind) and, after a check of Tsui's chips – he jammed for Tsui's effective stack.
Tsui's turn to do some calculations – eventually deciding Ah Jc was too strong to lay down. He called.
The Ts 7s Tc 3s 7h board did Tsui no favours and a few handshakes later, he was off to the cash desk to collect his €19,540 winnings.
Full chip stacks at the break coming shortly…