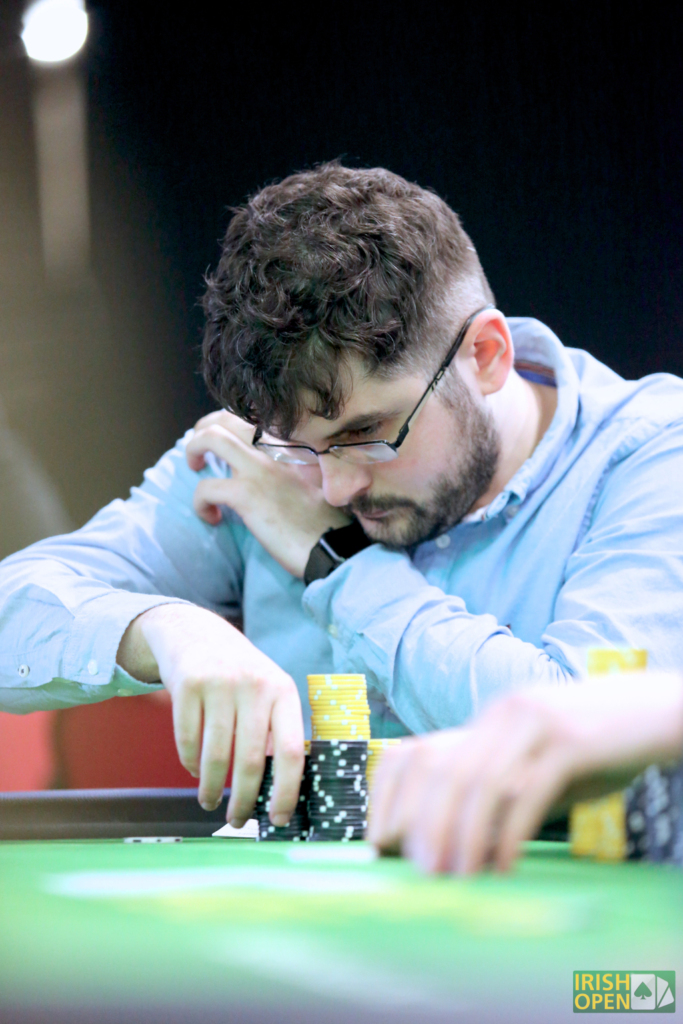 As Jamie Walden started to pick up small pot after small pot, Parker Talbot commented, "There's a new sheriff in town." His roll has been slowed somewhat, however, after losing a two million chip pot to Mircea Rus. When it folded to Rus in the small blind, he shoved for 900,000 and after a bit of a think, Walden called.
Walden: Ks Th
Rus: 4c 4s
"What's with the slowroll?" asked Talbot, unanswered.
Rus flopped a set that turned into a full house – 4h Ts 6h Tc 7c – and he doubles up, while Walden drops to 1,700,000.