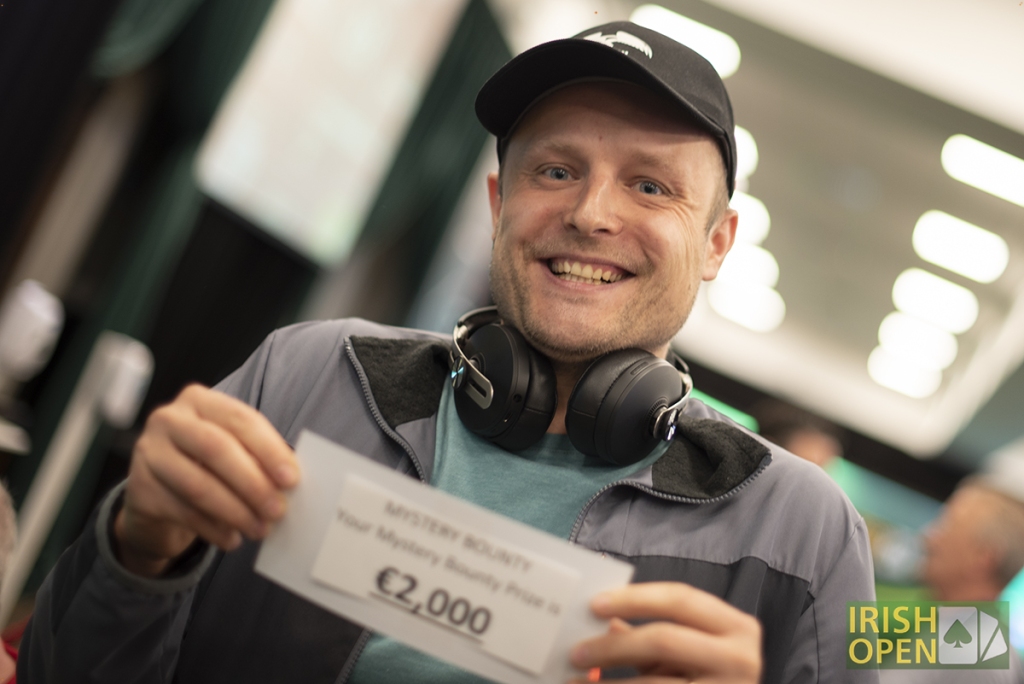 The idea of a mystery bounty – the amount you win for taking a scalp varying according to the whims of fortune – is a fun one, and players have embraced it wholeheartedly.
But what can you expect to win when drawing from the Bag of Bounties?
1 x €20,000
2 x €7,000
3 x €5,000
4 x €2,000
18 x €1,000
Every time a bounty is won, the whole room is treated to the excitement of the draw over the loudspeaker and there are cheers, whatever the amount is claimed. We've noticed that the cheers are especially loud from players still in this event when the prize is €1,000, though…
So far today, we've had four €1,000 winners (one player twice) and one €5,000 winner, so the big prize is still up for grabs.
In the money finishing positions so far:
18 JAMIE FLYNN €1,280
19 CATHAL SHINE €1,280
20 MAURICIO FERREIRA €1,280
21 TURLOUGH MCHUGH €1,175
22 ANTONIS POULENGERIS €1,175
23 TERENCE ETIM €1,175