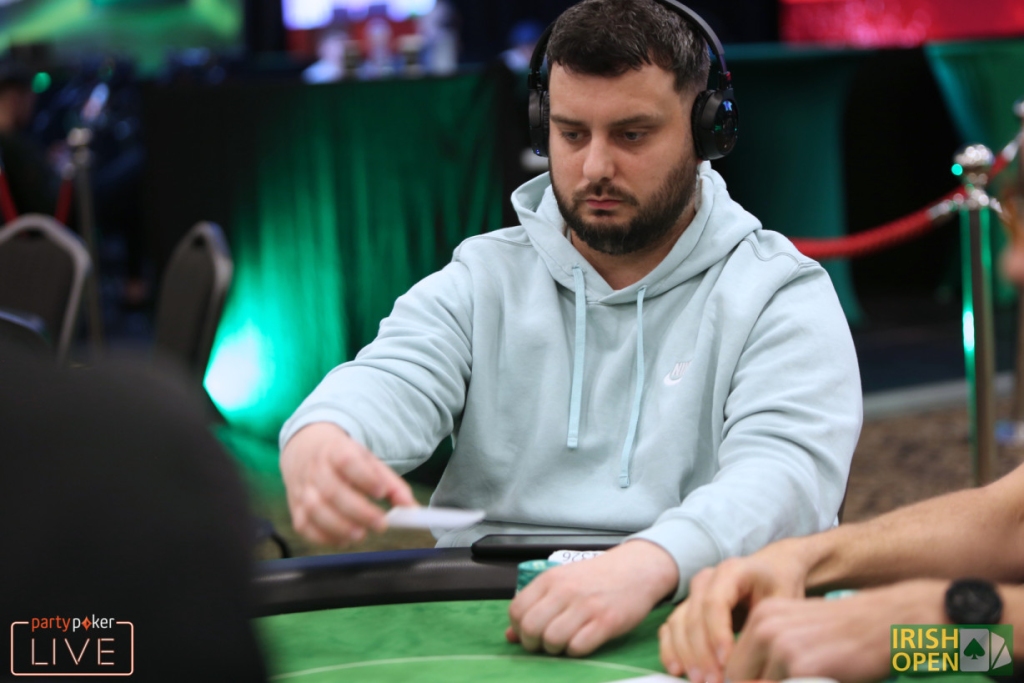 Justin Boyle has claimed another scalp in dramatic fashion (although the chips went in preflop, as they do when a player with 11 big blinds picks up Ad Kh and another player finds Tc Ts).
The deck brought forth its remaining tens for Boyle, with the Td on the flop and the Th on the river, which delighted tablemate Will Kassouf, who announced, "He is MR QUADS!" which seemed like it could catch on as a nickname.
Boyle is up to 1,540,000 in chips.