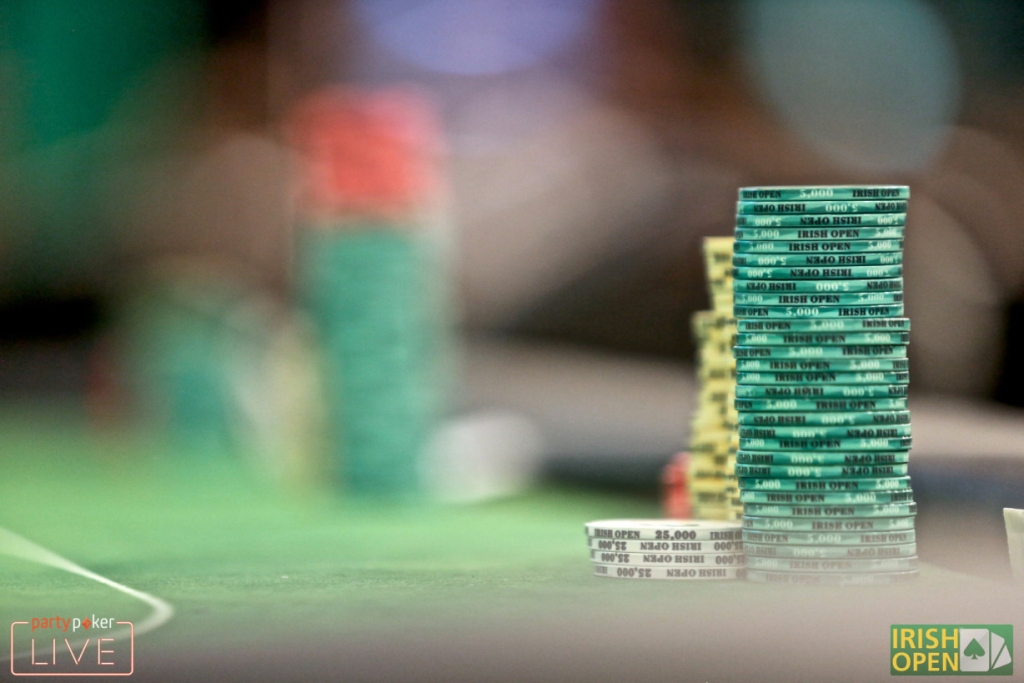 With 28,000, all Ronan Murtagh is searching for is a double up. Well, he'd probably settle for a treble at a push.
So when he recently jammed his stack into the middle and picked up a caller in Alan Truick, his sigh reverberated loudly round the room as the cards were revealed – his A-9 vs Truick's A-9.
A chop was highly likely and though 2 clubs appeared on the flop to open up a slim chance of shenanigans, the shenanigans bridge was never crossed as turn and river arrived clubless.
His search continues…
Tablemate Kyle Mcguire on the other hand looks remarkably more comfortable – his 400k placing him far up the chip counts with over twice the average.