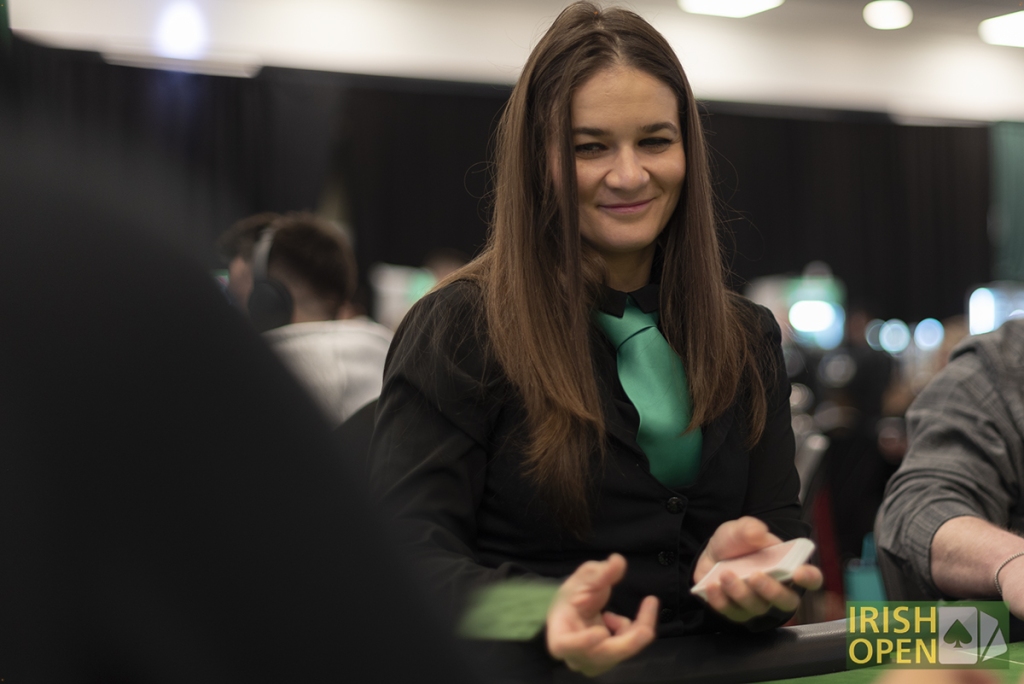 Aisling Strain has accumulated an impressive stack during the early stages of the Mini, and she bolstered that further in a recent hand with fellow big stack Adrian Mills.
On the river of a J-2-3-4-J board, Strain fired out 2.5k, before Mills raised it up, throwing two 5k chips into the middle. Snap-call from Strain, Mills showed pocket fives and Strain showed down J-9 for trips.
"It was a value raise," Mills revealed as Strain collected the pot.
Strain rises to 70k and Mills takes a hit but still has a healthy 74k to his name. On a nearby table Ian Simpson is bidding to become the first man to win the Irish Open Mini and the Main Event. He looks focused on the task in hand – riffling his 55k stack with the demeanour of a man on a mission.