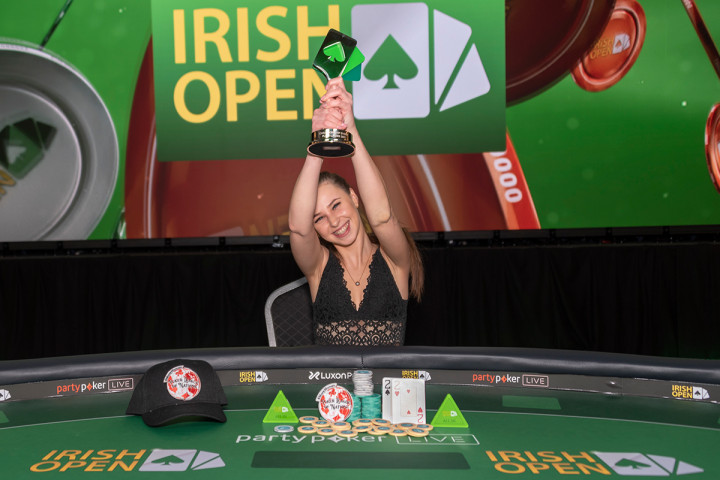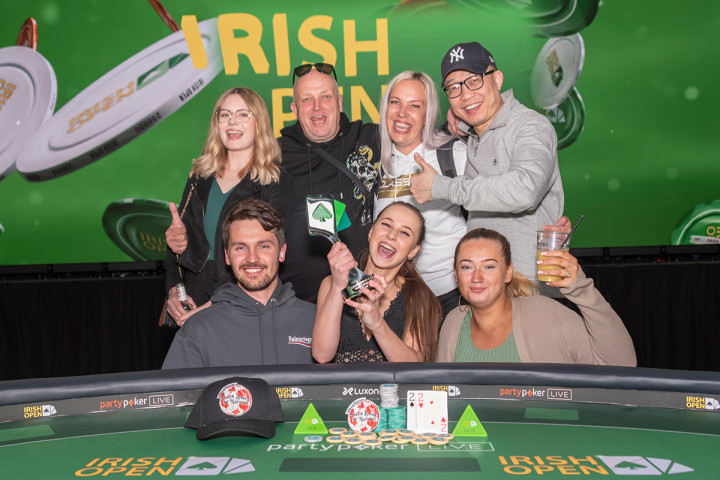 The loud applause and excited screams from Migle Kriksciunaite's passionate rail signalled that the focus of their attention had just swept her way to the title. Migle defeated Grave Hession heads-up to secure the win in this 51-strong championship event. She was all smiles as she posed for the winner's shot, her trophy held aloft and only too ready to head off to the bar to collect her €3,345 winnings.
Congratulations Migle!
Here are the rest of the lucky ladies who made the payout slots. Well done all.
1 MIGLE KRIKSCIUNAITE € 3,345
2 GRACE HESSION € 2,440
3 JENNIFER MCCLELLAND € 1,535
4 MARINA MENDY € 1,155
5 SARAH LINK € 930
6 UNA BERNADETTE ORTELL € 710
7 CHUCKY TASHA PRESTON € 575
8 RACHEL HENEGHAN € 250