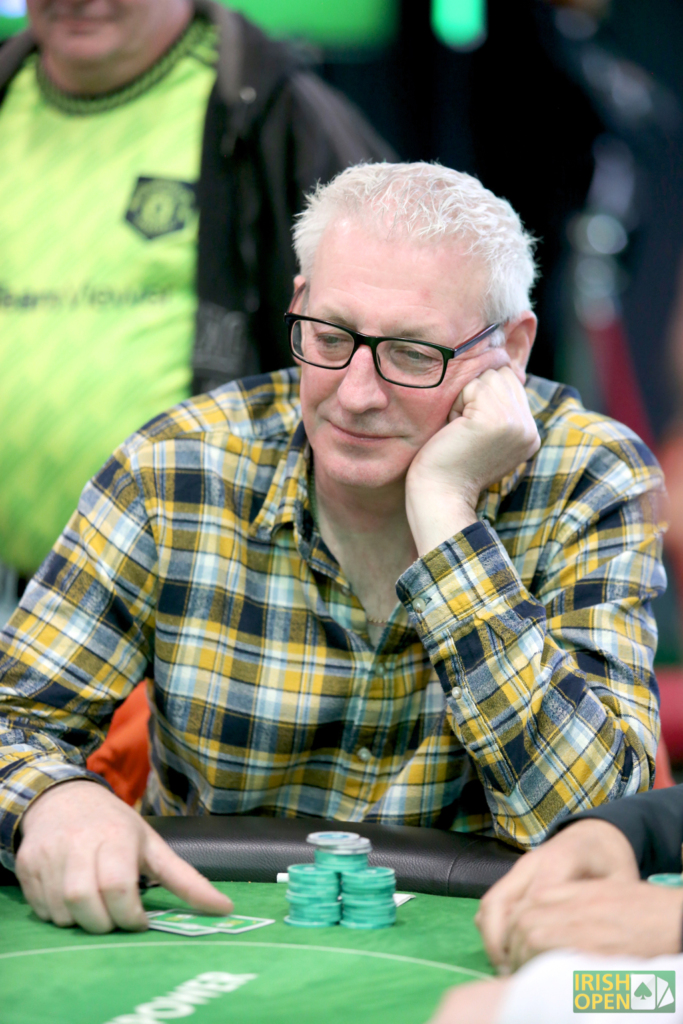 Start of FT chip leader and still chip leader Anthony Whorriskey slid out a 500,000 bet in 25,000 chips (the second time in a row he had made this move preflop). The previous time, he'd met with a tableful of folds and shown down ace-king suited. This time it went a little differently.
First up, Kieran Small called all-in for 320,000. Then John Murphy did, too, for 220,000.
Murphy: Ac Jd
Whorriskey: Ah Jc
Small: Jh Js
In great shape, Small avoided any outdraw and almost triples up (around 800,000) while Murphy bust in 7th. Whorriskey remains chip leader.