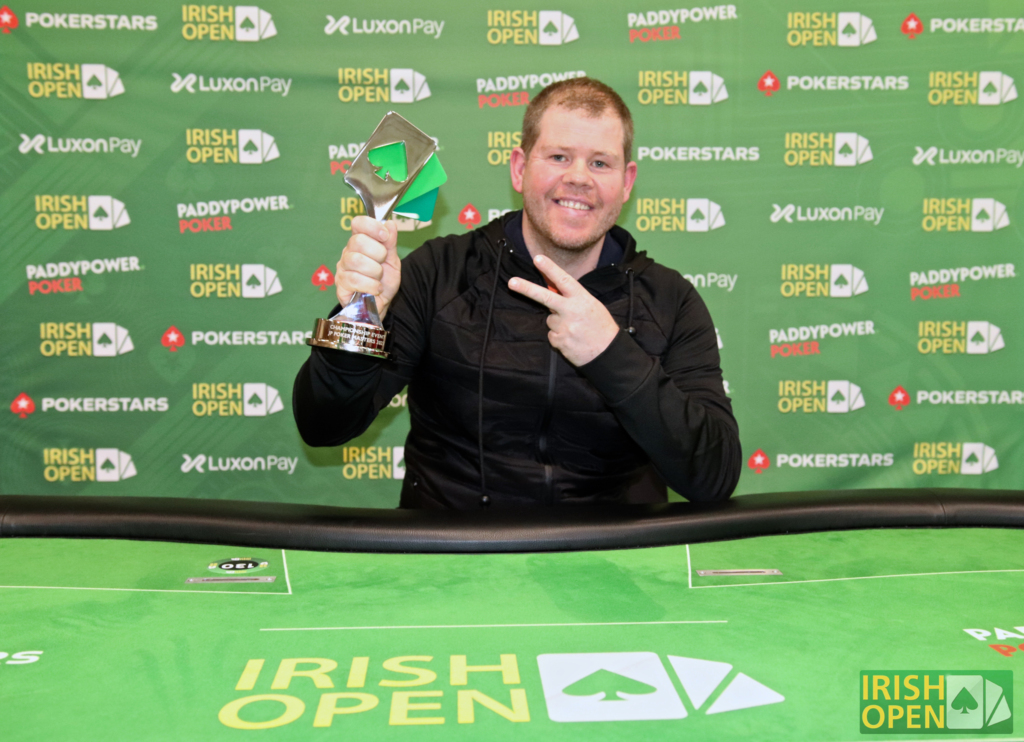 After some minutes of tense shove-and-fold action, Jarlath Kilgallon pushed from the button for the umpteenth time and this time he was snap-called by Gerard Walsh.
Kilgallon: 6d 3c as befits a man with about five big blinds to his name
Walsh: 9d 7d – an absolute monster of a hand in the circumstances
Board: 7h Jd 5s As 9c
And with that, we have a winner! Following the five-way ICM-minus-10% chop that morphed into a further permutation of the payouts three-handed* (scroll down for the complex calculations that landed us with the final figures), Kilgallon takes home €18,545 while Walsh gets €23,418, the coveted trophy, and the honour of having his name tied to that of our beloved boss JP McCann for all time. Congratulations are in order!
*Please note – the floor staff are as run off their feet as the rest of us, so the payout info in the Results tab above may take a few minutes to update to the actual paid out amounts – please treat the numbers reported herein as gospel until they've got that sorted.