Hendon Mob co-founder Joe Beevers loves the Irish Open – and not just because he's a former champion. The Hertfordshire-based player has been a regular for decades and – back in the day – attended the event every year with his fellow Hendon Mobsters Ram Vaswami, Barny Boatman and Ross Boatman.
This year's festival is running April 3-10 at the Royal Dublin Society and marks the 20th anniversary of Joe's Irish Open triumph. It's brought back a flood of memories for Joe – and not just the moment when he won the coveted trophy.
The 2003 festival was held at the Merrion Casino and, as always, Joe was there with Ram, Ross and Barny. At the time, poker was becoming a real hit on TV thanks to the ground-breaking Late Night Poker series and the four Mobsters thought it would be fun to set up a webcam in the Merrion Casino card room and offer text commentary on the action via their Hendon Mob poker forum.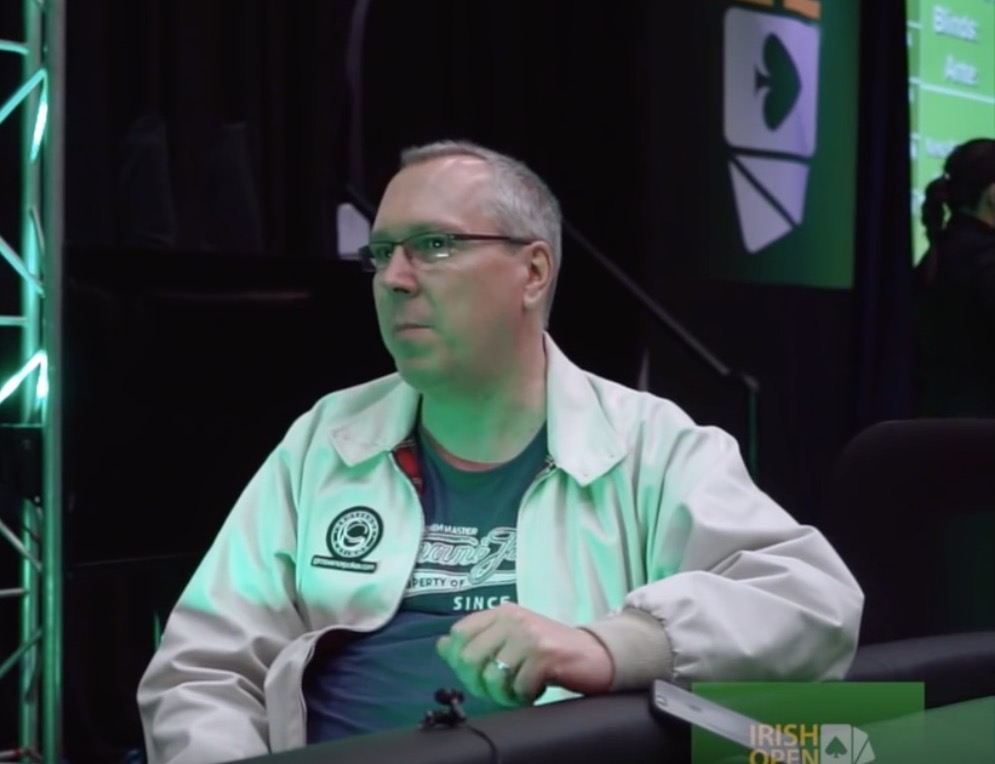 Their "coverage" of the event involved the most rudimentary of set-ups – a laptop equipped with a webcam which they taped onto a pillar in the Merrion Casino card room with gaffer tape. However, their innovation – the first-ever poker tournament live stream – heralded the start of a new era in poker tournament coverage.
Joe said: "Of course, nowadays, players are used to very slick live streams – graphics, special sets and all the other bells and whistles. In our 2003 version, the webcam kept falling off the pillar and, quite often, people were just watching shots of the carpet until we noticed. The updates were our blog on the forum but I still like to think of it as a world first – broadcasting to the internet with a 56k modem. The fact that I went on to win the event was just perfect."
Joe has won more than $2.5 million in live poker tournaments during a career spanning more than 25 years but it's his win in Dublin back in 2003 that means the most to him. It followed a near-miss at the event two years earlier when he finished third. The eventual winner was the late Jenny Hegarty. Joe said: "Liam Flood used to love teasing me about that one – I was beaten by an Irish grandmother."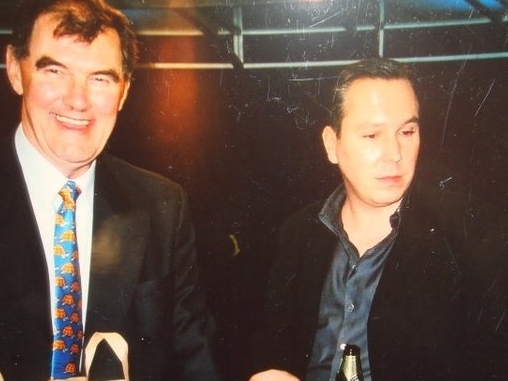 Joe's other major victories include the 2007 Sky Sports Poker Million – for £1 million, the Master Classics in Amsterdam in 1997 and the Great British Poker Tour in 2004. But it's his Irish Open trophy – a cut-glass crystal decanter – that is still out on display at his home and remains his most treasured of poker prizes.
Nowadays, Joe still loves playing poker – especially Omaha cash games – but he's also passionate about horse racing and back in 2020 he set up an on-course bookmaking business. Despite the pandemic, the project has really taken off. Joe said: "I love doing it. So much so that I would probably do it for free!" Racing is also the reason that Joe might not be able to attend this year's Irish Open Main Event as the dates clash with a race meeting in Sussex. However, he is hoping he can travel over earlier to compete in the Hendon Mob Championship on April 4.
The Irish Open – the longest-running No Limit Hold'em tournament in the world outside of Las Vegas – has grown exponentially since Joe won back in 2003. Back then there were just 126 entries and Joe's prize was just €50,375. At last year's festival, poker legend Steve O'Dwyer beat a monster field of 2,040 entries to win a first prize of €318,700.