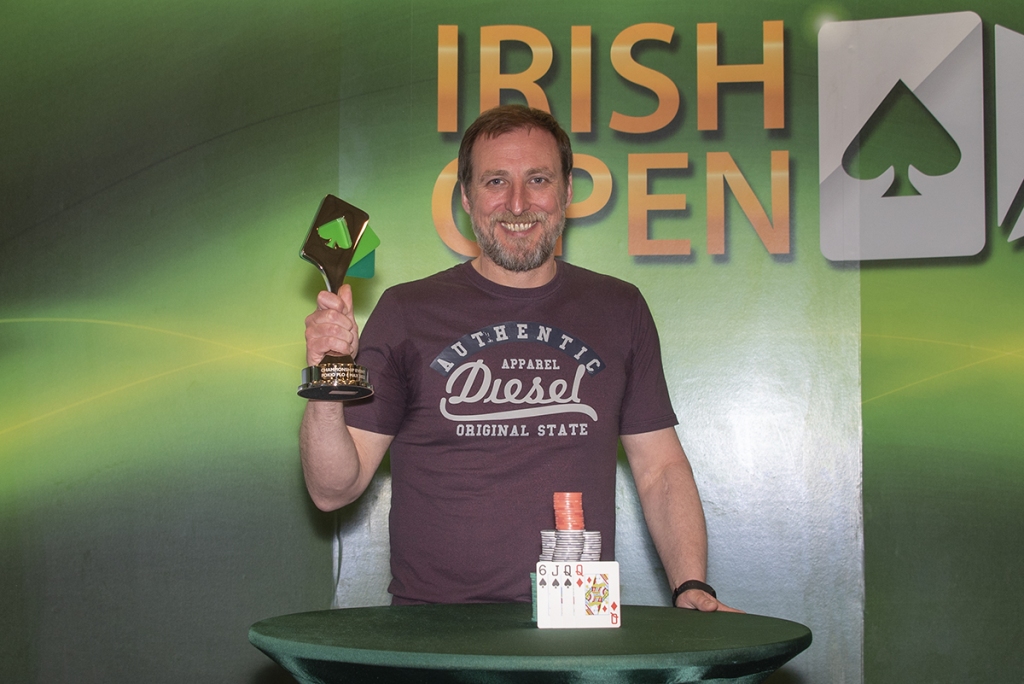 We have a winner of the €350 Pokio PLO 6-Max and it's Gavin Ryan who takes the title, trophy and €8,961, defeating opponent Anton Stoyanov (€7,350) heads up.
Ryan played a strong, patient and selectively aggressive game throughout and heads up versus Anton Stoyanov, he polished off his opponent when he flopped two pair with Qs Qd Js 6s versus the Ad 4d Kh 2h of Stoyanov – Ryan surviving versus a flush draw over the 6h Jh 7c Td 3s board.
"I played well," a beaming Ryan said following his victory. "I got short at one point and went all-in on the river as a bluff which worked out then everything went as planned."
The final proved an attritional affair, Ryan explained. "It lasted a lot longer than I thought it would. It was a tough battle but overall, I'm delighted!"
After his victory, the good-natured element of the game showed through, Stoyanov mischievously picking up the trophy and telling Ryan, "I'm just off then!" Ryan laughed and the trophy was returned to its rightful owner for the winner shot.
Here are the full final table payouts. Congratulations one and all for a great run!
| | | |
| --- | --- | --- |
| 1 | GAVIN RYAN | €8,961 |
| 2 | ANTON STOYANOV | €7,350 |
| 3 | BRYAN CARROLL | €4,290 |
| 4 | SAMI SIDIA | €3,570 |
| 5 | IVAYLO PANEV | €2,885 |
| 6 | SAMUEL BANEHAM | €2,260 |