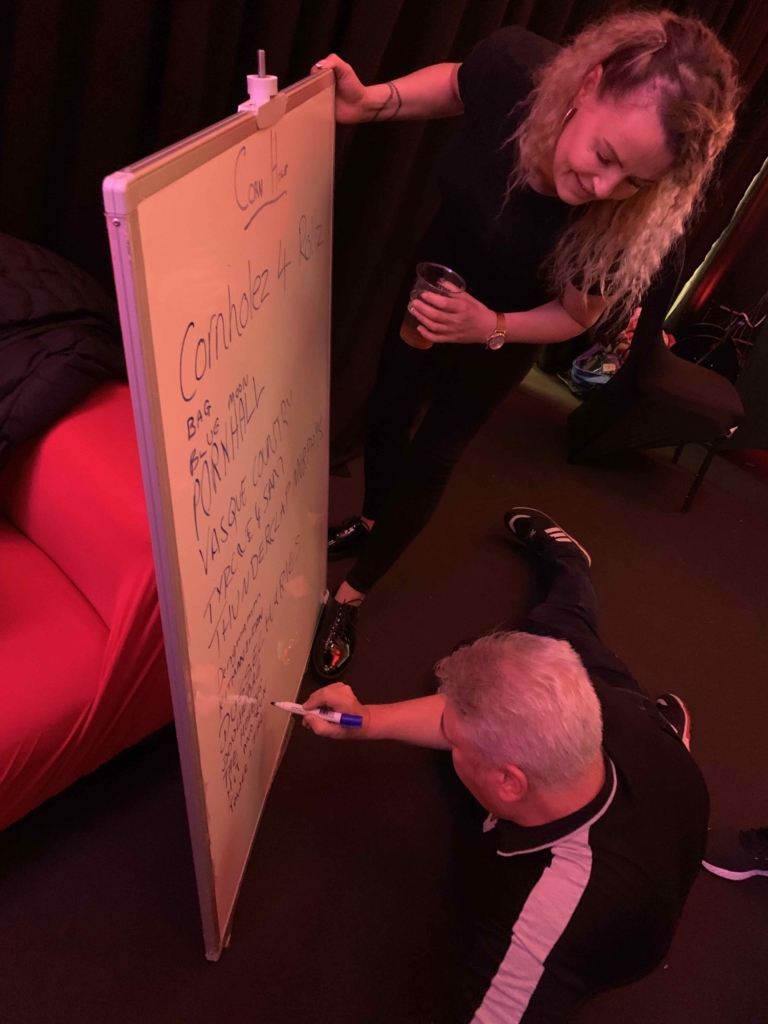 The queue for the Corn Hole is snaking past the bar and they're running out of space on the Official Corn Hole Registration Whiteboard. Players already registered include Phil "The Tower" Heald, pictured adding his team's name to the board. Also Laura Cornelius has just informed me that she needs a team mate.
Some more info about the rules: two teams go up against each other, one team stationed at each ramp, and take turns to toss their beanbags at the opposite ramp. If the beanbag goes in the hole, you get three points. If it goes on the board but short of the hole, you get one point. Miss it entirely – no points. The first team to eight points goes through to the next round.
UPDATE: Hole-meister Phil did not realise how dreadful the competitors would be at this, so the rules have been changed – it's now first team to five points rather than eight.