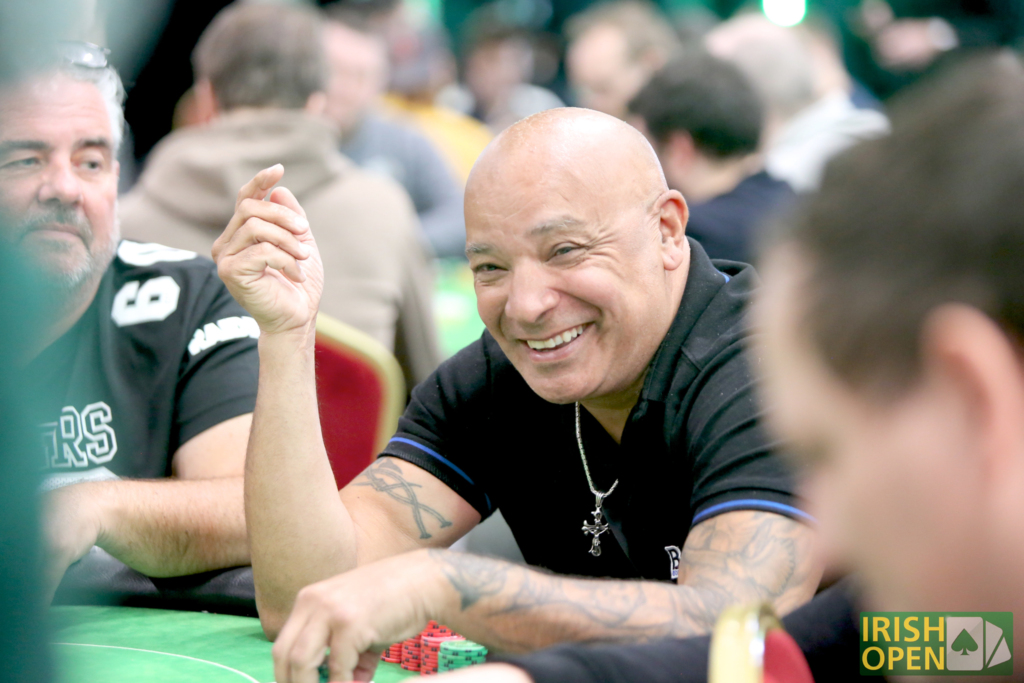 Andrew Hulme opened with an 80k min-raise before Cosmin Chis made it 225k to go. On the button, Terence Jordon now moved all in for around 900k. Back to Hulme, who called all in. And then back to Chis… who also called, covering them both! The rail collectively leaned in, making assorted "oooh" sounds as the cards were revealed.
Hulme: Ah Ad
Chis: Jh Js – "Fuck."
Jordon: 9s 9d – "I should have folded," but it was too late for that.
Board: 8c 7c Qs Kc 4c
With not a single club among the three players to make a flush, the aces held and Hulme tripled up to 1.5 million. Chis got about 350k from the side pot and is on 2.2 million after that. Jordon meanwhile gets €18,160 for seventh place.