The Irish Open is known for its eclectic mix of players from all over the world and the 2023 edition is no exception. From Scotland to South Africa, from Iceland to Australia – the Main Event is proving truly multinational.
This year's record-breaking Main Event field hail from nearly 60 countries. To be sure, the majority are home-grown talent. There are nearly 600 Irish players in the field and Brits are also here in droves (356); there are also sizeable contingents from European countries such as Germany (77), Romania (33), Holland (32), France (28), Greece (28), Italy (26), Sweden (25), Poland (16), Denmark (14), Finland (14), Lithuania (14) and Switzerland (14).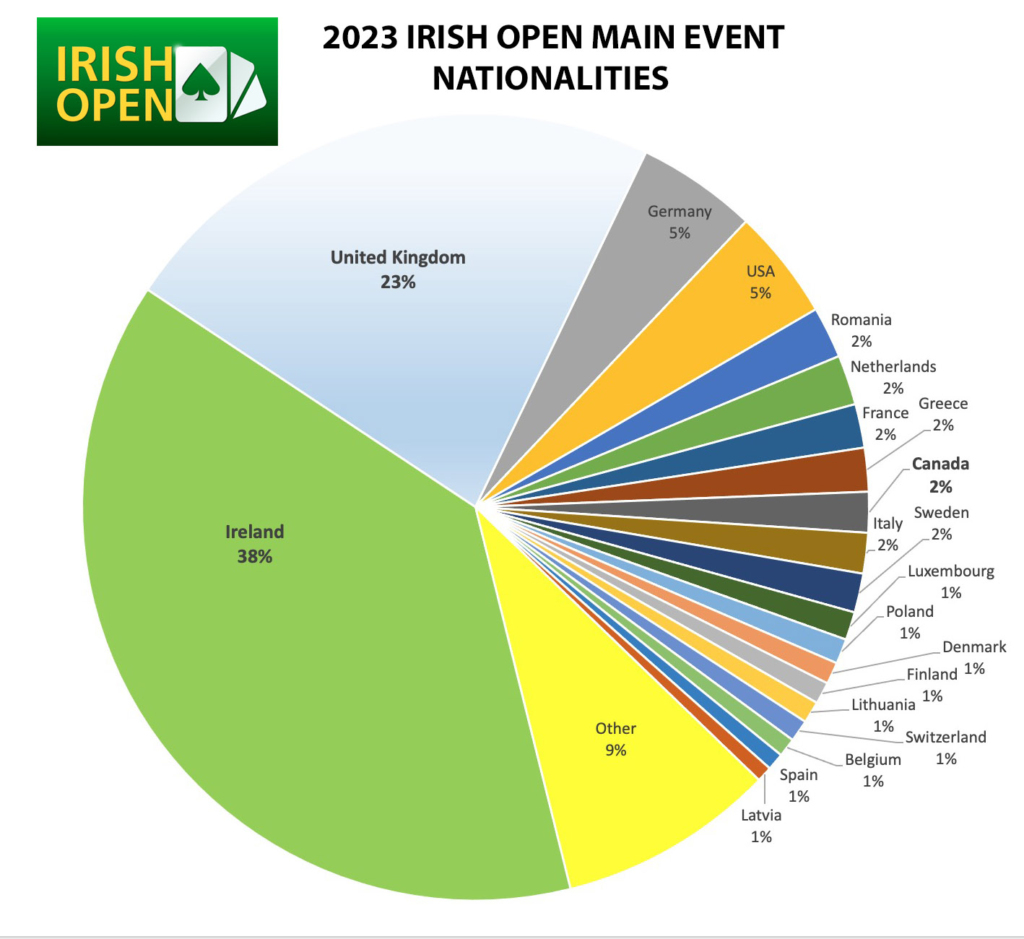 North Americans – who have shown a soaring interest in the event – account for a large presence: 71 from the USA, 26 from Canada, and a smattering from South American countries such as Costa Rica, Bolivia, Brazil and Mexico.
We are yet to bump into anyone from South Korea, Algeria, China, Egypt, or Turkey but trust us – they're here. The record-breaking field of 2,491 entries also includes entrants from Israel, Japan, Hong Kong, India, Singapore and New Zealand to name a few.
To everyone here, and everyone watching the live stream around the world, we say "Fáilte chuig an Irish Open!"