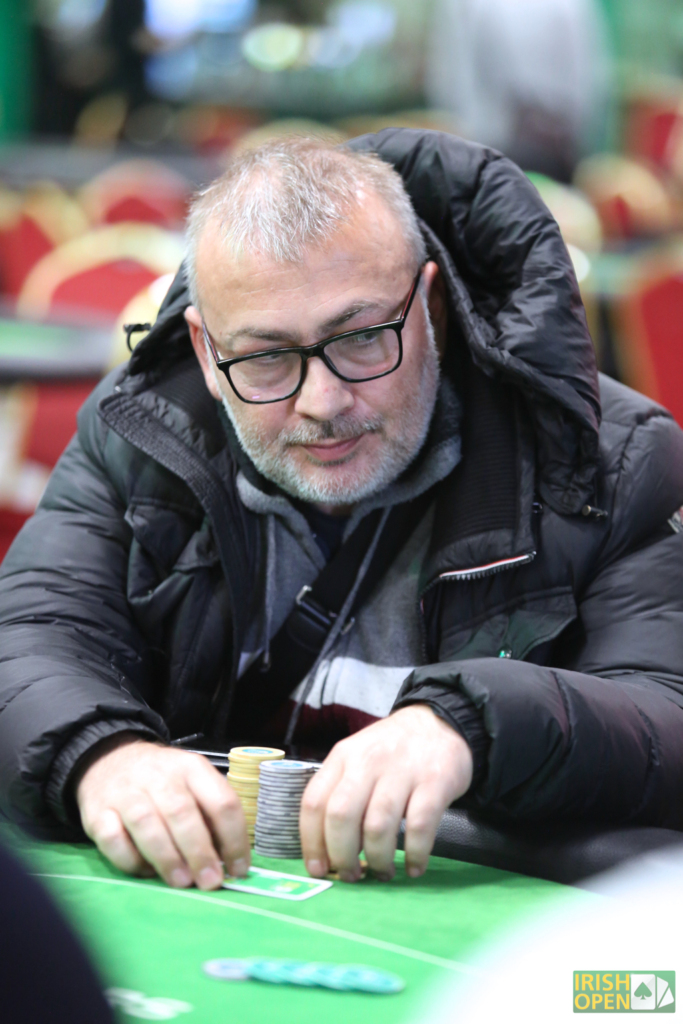 Christoforos Chrysochoidis got it in good. Very good.
Chrysochoidis: Ac Ad
David Moger: Qc 5c
Board: Boom! 4s Qs 5h Kd Ts
Chrysochoidis took it pretty well, considering – although he did ask the dealer to pull his cards back up from the muck so he could take a photo of the complete hand, probably to show the grandkids or whatever. Well played, sir, good game. That's poker.
Moger's up to about half a million.