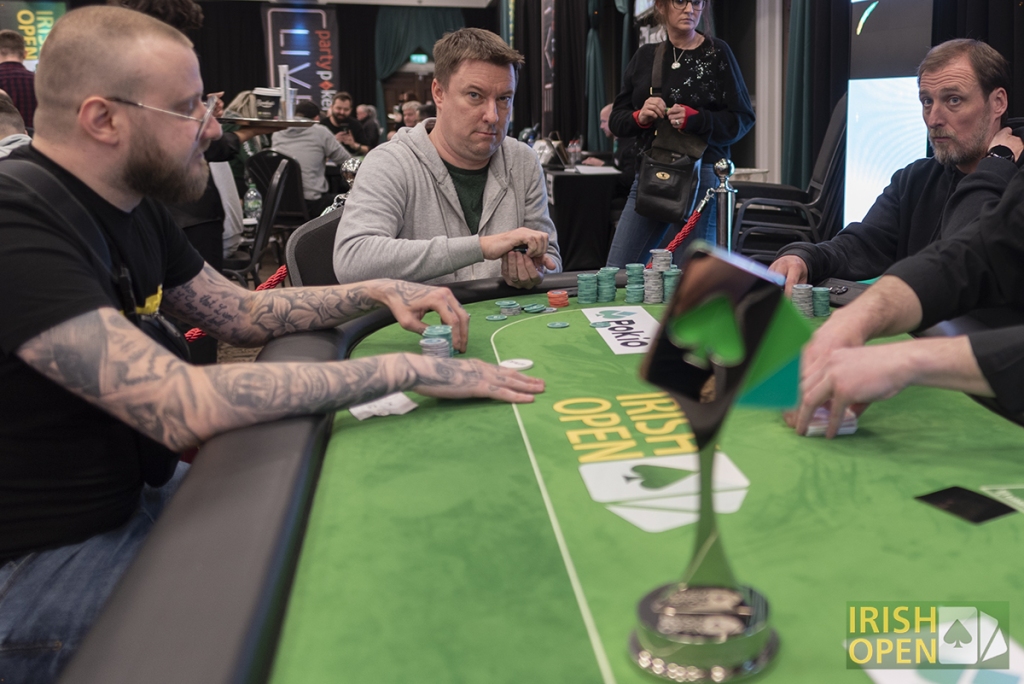 Bryan Carrol has the most chips, the most fans and is winning most of the pots right now as the final three players quietly battle it out for the title.
He's had a few minor setbacks – running his QQ54 hand into shortstack Anton Stoyanov's KK84 in a preflop battle that saw the Irishman fail to turn round his equity disadvantage. Stoyanov moved up to around a million chips there, but he soon lost most of them back to Bryan, peeling the Irishman's button raise to 120k raise from the big blind.
The board of 4c 3c 3s saw both players check before Stoyanov fired out 125k on the 5h turn. Carrol called.
The 2h on the river was checked by Stoyanov, who studied his opponent carefully. Carrol agonised for a bit on what to do, picking up and riffling chips from his stack, eventually electing to check.
Stoyanov showed the 5s for a weak-ish two pair, which Carrol had well beat with 6h 7h 9d 9c for the nut straight. "Go on the Irish!" someone from his well-lubricated, very friendly rail yelled out.
Carrol's in pole position right now, although Gavin Ryan is being selectively aggressive and picking up his fair share of pots, suggesting he could well have a big say in deciding the eventual winner.
Chip stacks:
Gavin Ryan: 820k
Bryan Carrol: 2.3 million
Anton Stoyanov: 450k