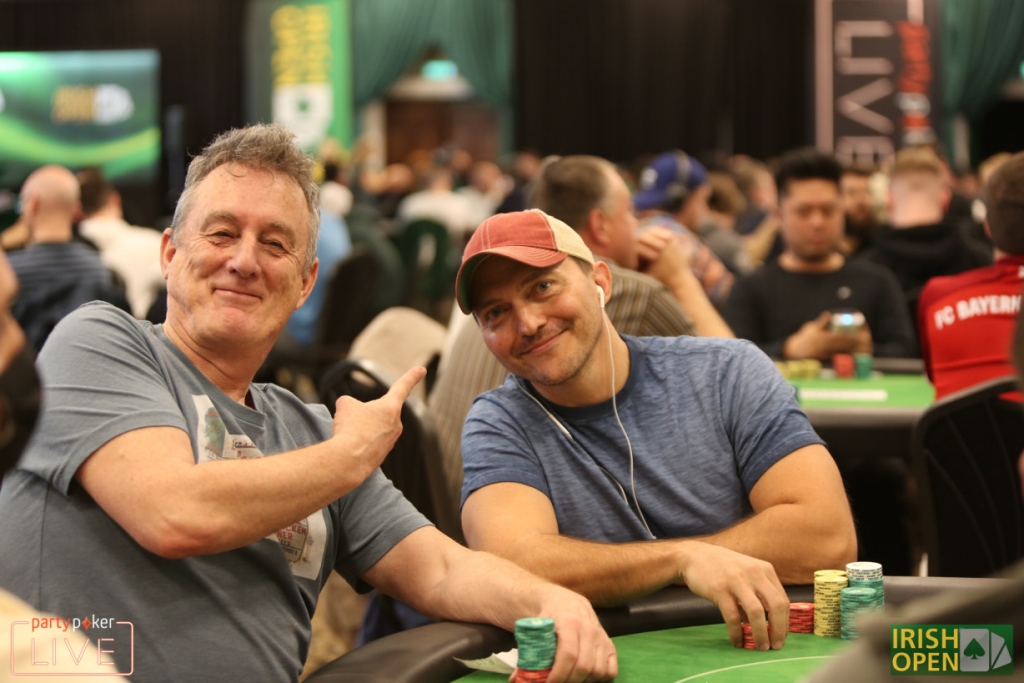 Legendary Hendon Mobster Barny Boatman (curiously enough seated next to another Boatman – no relation (pictured)) just played his last hand of the Main Event. He became embroiled in a three way preflop monster hand – his AQ facing off against small stack Rolf Jouring's pocket kings and much larger stack Will Kassouf's pocket nines.
The board of 5-7-K gave little hope that Boatman would survive this encounter, but the ten on the turn opened the window of redemption just a crack. Needing a jack, Boatman, along with a crowd of curious onlookers saw that window slam shut as a 7 completed the hand, leaving Jouring significantly better off and Boatman hitting the rail.
Kassouf meanwhile has risen to over 450k – in strong shape to make a deep run.