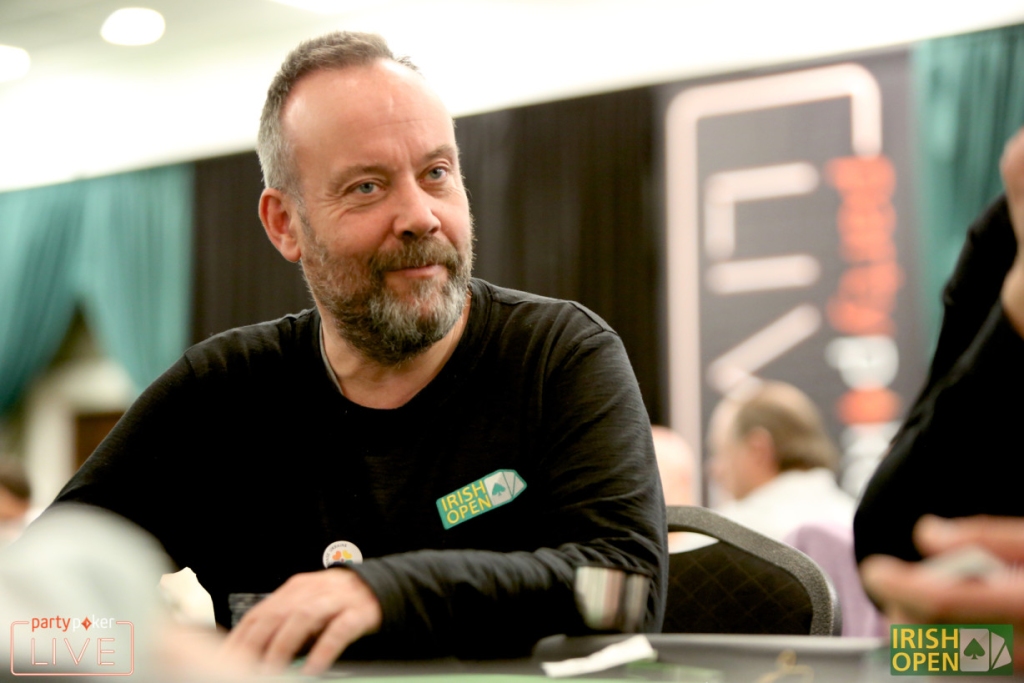 Andy Black's stack is up a few shekels and it looks like he's working on a few other income streams to bolster his count.
His neighbour required some smaller denomination chips to pay a blind, Black duly flicked a 500 and 5 100 chips across with practised ease in exchange for a yellow 1k chip. His opponent thanked him and Black reached for another yellow. A quizzical look followed.
"Commission ya know…" said Black, dead-panning it for a second or two, before laughing and passing it back. One of the features of the Irish Open is the frequent jovial exchanges between players. They might be rivals in the midst of poker hands, but it's a common sight seeing two players staring each other down menacingly over a river bet, only to be found laughing heartily together at a joke, post-showdown.