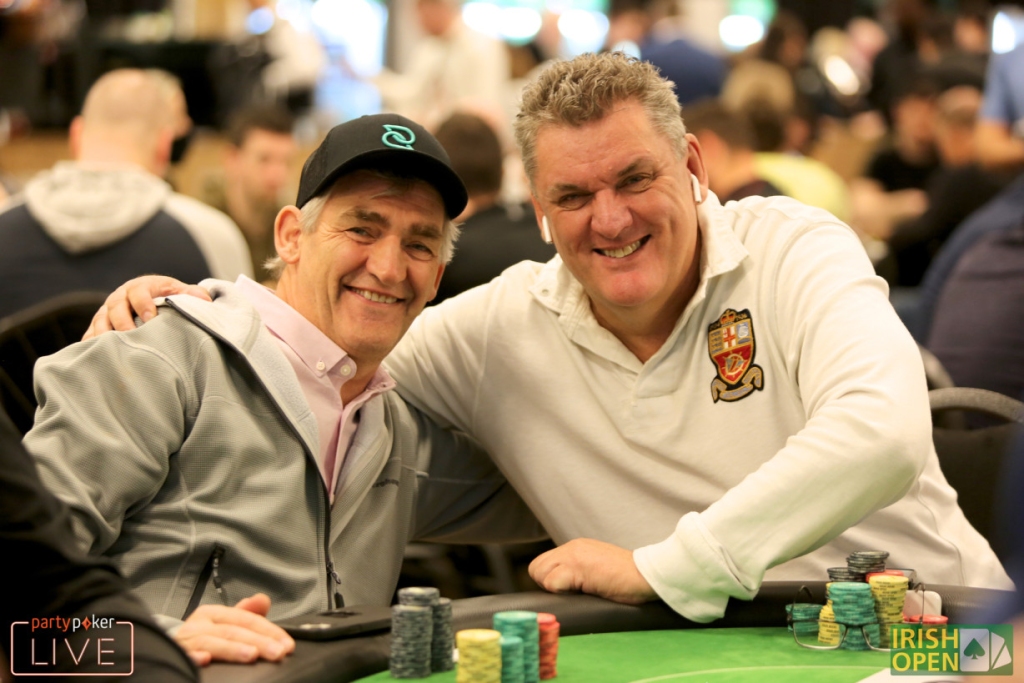 Paul Leckey (pictured with John Duthie in the sprightly early afternoon period) raised preflop to 16,000, called by an in-position, deep-stacked Ben Winsor.
On the 7h Kc 2d flop, Leckey checked, Winsor bet 15,000 and Leckey moved all-in (for something under 100k, it looked like). Winsor called sharpish with Kh Jd which had hit top pair, and Leckey tabled Ah Td.
Though the turned Jh gave Leckey a broadway draw, Winsor filled up on the Kd river and absorbed Leckey's stack into his, which now approaches 800,000.