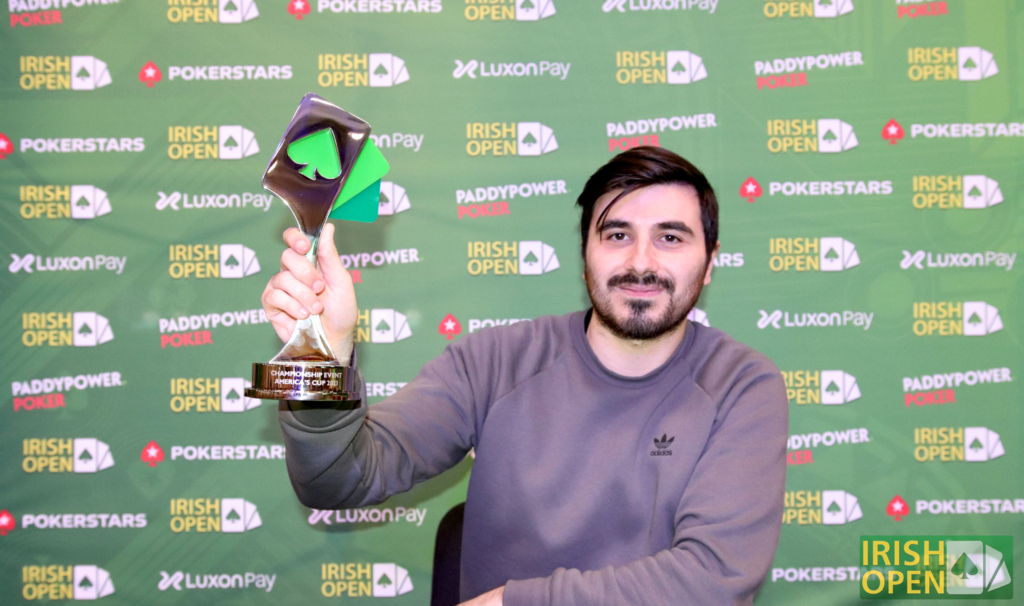 Not going to lie, we thought Alessandro Pichierri was mad to turn down an ICM chop when he was severely shortstacked three-handed. However, he proved us all wrong and has now taken down the tournament, beating the entire 298-strong field fair and square and getting over €18,000 for his trouble, as well as what slightly disappointingly turns out to be a regular Irish Open-shaped trophy rather than the literal cup we'd been hoping for.
Italian-born Pichierri continues the tradition of the Americas Cup being won by non-Americans. This is his first irl Irish Open (although he played an online one during the plague years), and he seems to be hitting it hard to make up for the lost years – he's currently claiming he's going to play the Main Event tomorrow at noon, which is approximately six hours away at time of writing.
We'll be back on the blog covering the other championship events tomorrow from some point in the afternoon, and you can follow the Main Event over on PokerNews throughout the day. Until then, we wish we could say see you in the bar but seeing as it's been shut for the past three hours – hasta mañana!