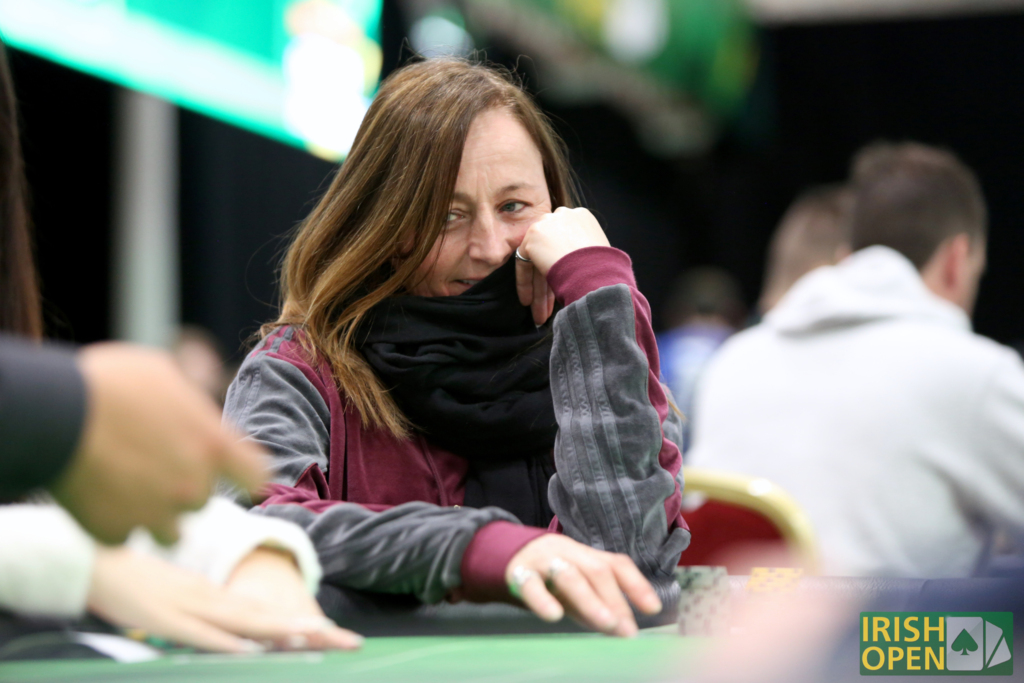 Tina Abery pushed for her last 64k from the small blind and Georgina James called in the big. On their backs.
Abery: 7s 9s
James: Jc 8d
Board: 6s As Qd Ac 3d
There was a bit of excitement when two spades dropped on the flop, but no further ones appeared on the turn or river and Abery was out in 4th. We suspect that she and her enthusiastic and high-volume railers will shortly be making an appearance in the bar.
Georgina James is up to around 700k.